Professionals dedicated to furthering Kazakhstan
Image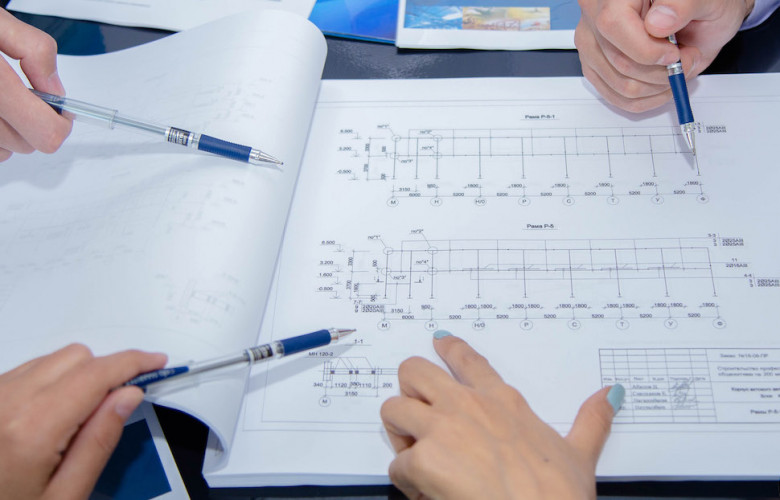 How Baiterek works with the Government
Baiterek is closely connected with the Government of the Republic of Kazakhstan, which is the sole shareholder and participates management. Investors and partners of Baiterek can be sure that they are financing projects which are aligned with the national priorities and policy. Baiterek simplifies investor-Government relations using efficient established coaction.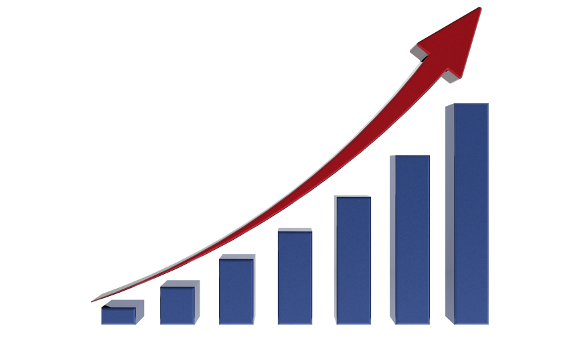 "Baiterek" Holding strategy
Baiterek's mission is to support the sustainable economic development of the Republic of Kazakhstan, aiming to achieve goals set by the 2050 Strategy.
The key objectives are:
Development of non-resource sectors of the economy;
Development of entrepreneurship (private sector of the economy);
Support of economy urbanization;
Support of export of non-resource products;
Development of innovation.
Baiterek achieves this through the work of it's subsidiaries who support micro, small, medium and large businesses as well as aid the financing of large projects and export.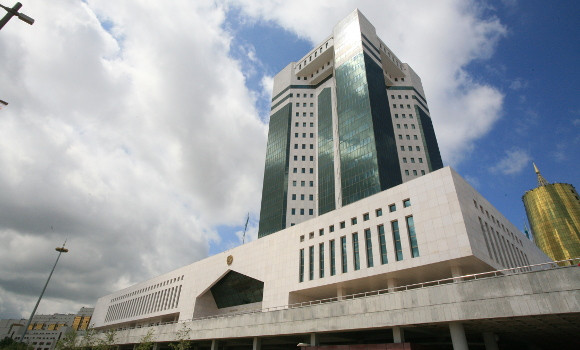 Baiterek's role in state programs
Baiterek is a key operator in implementation of state and government programs and Nation's Plan - 100 Concrete Steps
The National Plan - leading the competitiveness challenge
The goal: to establish a new source for dynamic growth of companies that can become competitive leaders in Kazakhstan, the EEU and internationally
Nurly Zhol state infrastructural development program 2015-2019
The goal: ensuring Kazakhstan's long-term economic growth through homogenizing economy, integrating macro-regions, integrating into international transport system and realization of transit potential
Nurly Zher housing construction program
Purpose: improving financial affordability of housing for the population
State industrial-innovation development program 2015-2019
Purpose: increase labor productivity and volume of exports of processed goods via stimulation of competitiveness of manufacturing industry
Business Roadmap 2020
Purpose: ensure steady, balanced growth of regional business while maintaining existing and creating new jobs
Managing Board of Holding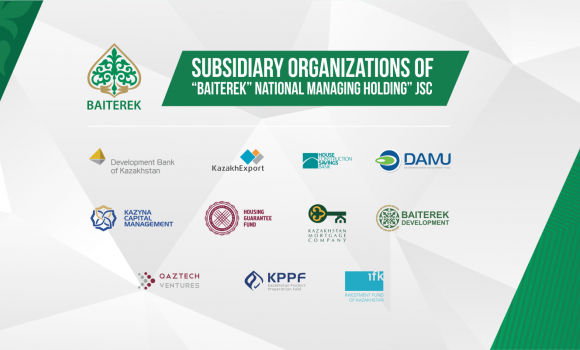 Our subsidiaries
Baiterek operates through a number of subsidiaries, all dedicated to furthering the core mission. Supporting large businesses, DBK, KazakhExport, IFK, KCM and KPPF provide financing, insurance, leasing and advisory support. For SMEs, DAMU and NATD provide financial support, consultancy and other services.
HCSB, KMC, HGF and BD are all focused on increasing the affordability of housing, through financing development, mortgage lending, subsidies and rental housing.
In addition, DBK and KazakhExport both support exporters and NATD offers assistance in the area of innovation
Programs Implemented by the Holding
Business Roadmap 2020
State programme for the financing of small and medium-sized businesses in processing industry
Национальный план «100 конкретных шагов»
Promotion of information technology
Informational systems of the Holding
Implementation of Information and Communication Technologies plans
Unified standard for storing electronic documents
Unified standard for storing electronic documents