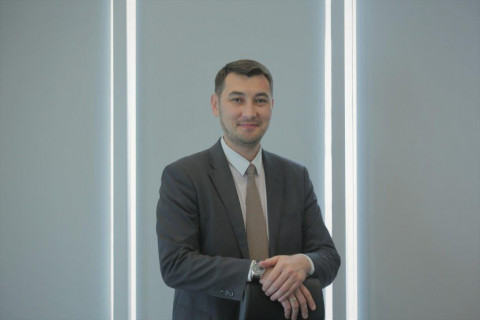 Nurgozhin Adil Yergaliuly
Chief Digital Officer
Adil Nurgozhin was appointed as the Managing Director of "Baiterek" National Managing Holding" JSC in September 2018. He supervises innovative projects development and information technologies introduction. Based on the decision of the Sole Shareholder, he was elected as the Chairman of the Board of Directors of "QazTech Ventures" JSC and a member of the Board of Directors of "Housing Construction Guarantee Fund" JSC, which are a part of "Baiterek" Holding structure.
He started his career in 2004 as a junior associate of GRATA Law Firm in Almaty.
In 2005, he worked as an assistant to the General Director of the "National Center for Biotechnology of the Republic of Kazakhstan" RSE of the Ministry of Education and Science of the Republic of Kazakhstan.
In 2007-2009, he headed Marketing and Advertising departments, and then the Strategic Development Department of "Regional Financial Center of Almaty" JSC.
In 2009-2012, he was the Director of the Department for Investment Projects in Mining and Chemical Industries, Managing Director of "Samruk-Kazyna Invest" LLP.
During 2012 to 2018 he was holding the position of the General Director at "VTB Capital I2BF" LLP.
He graduated from the Kazakh National University, the University of Montana (USA), Lanzhou University (PRC). He holds the degree of the Master of Public Administration, Master of Business Administration. He is fluent in three foreign languages:​ English, Turkish, Chinese.