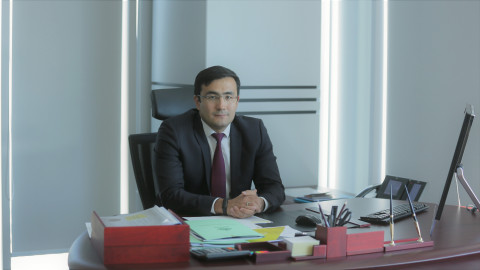 Karagoishin Rustam
Deputy Chief Executive Officer
Rustam Karagoishin was elected as the Deputy Chief Executive Officer at "Baiterek" National Managing Holding" JSC in May 2019 by the Decision of the Board of Directors. He coordinates risk management, corporate finance, analysis and research issues.
During 2011–2019, he worked as the Head of the Foreign Economic Activity Sector at the Oil and Petroleum Products Marketing Department of Petroleum Operating LLP, the Chairman of Credit Systems LLP, the Deputy Director General, then the Director General at Sberbank Leasing LLP, the Deputy Chairman of the Board of KazAgroFinance JSC, the Director General at Kazakhstan Grain Consortium LLP.
In 2004-2011, he was holding the positions of a manager, general manager, head of the Project Analysis Department at the Development Bank of Kazakhstan JSC (DBK JSC, a part of "Baiterek" NMH" JSC), then was transferred to DBK-Leasing JSC (a subsidiary of DBK JSC), was the Managing Director - Member of the Board of DBK-Leasing JSC.
Karagoishin R.T. graduated from Kazakhstan Institute of Management, Economics and Forecasting and the International Academy of Business.