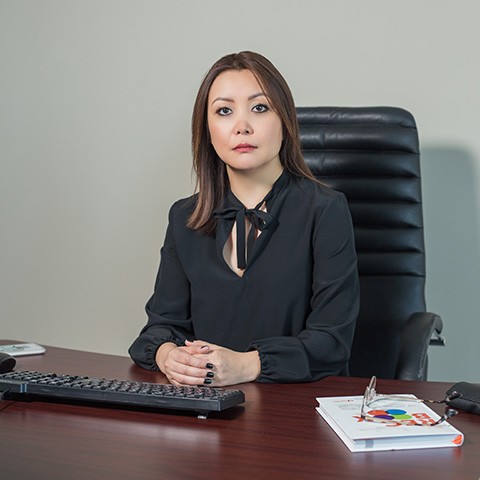 Ainur Kuatova
Managing Director – Member of the Executive Board
Ms. Ainur Kuatova was appointed Managing Director of "National Managing Holding "Baiterek" JSC in 2016. In July of the same year, by the decision of the Board of Directors she became a member of the Executive Board of Holding. In her current role, Ms. Kuatova oversees the issues of project finance, public-private partnerships and investor relations. In addition to her current duties, Ms. Kuatova also serves as a member of the Board of Directors of "Kazakhstan Project Preparation Fund" LLP, "National Agency for Technological Development" JSC, and "Export Insurance Company "KazakhExport" JSC.
Ainur Kuatova has more than twenty years of work experience in the public and corporate sectors. Previously, Ms. Kuatova served as a Chief of Strategy and Business Transformation at "NAC "Kazatomprom" JSC (2014) and Deputy Chairman at "NC Astana EXPO-2017" JSC (2015). From 1995 to 2013, Ms. Kuatova has worked as a Senior Specialist at "Kazinterbank" CJSC, Chief Financial Officer of Karachaganak Department of NC "Kazakhoil", Head of the PSA Department of the Ministry of Energy and Mineral Resources, Business Development Manager of "Conoco Phillips Kazakhstan" LLP, Vice President of "Lancaster Invest" JSC, Business Development and Marketing Director of "KMK Munai" JSC, President of "Karpovsky Severny" JSC, and Advisor to the Minister of Environment and Water Resources.
Ms. Kuatova is a graduate of Middlesex University in London and Kazakh State Academy of Management.