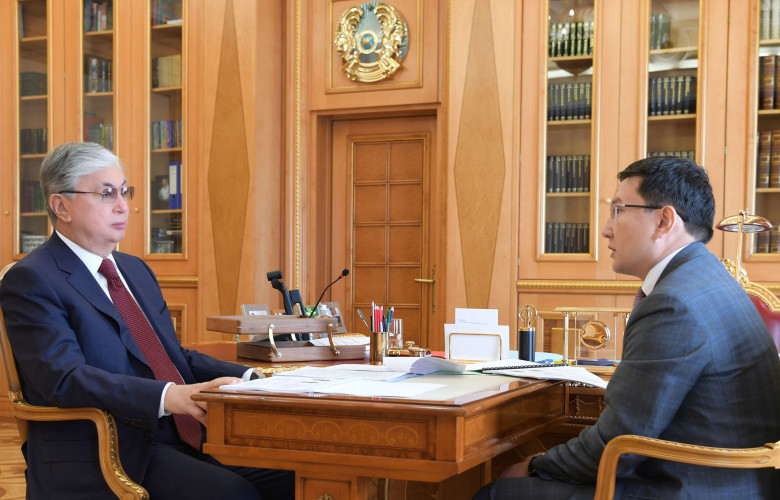 The President of Kazakhstan, Qassym-Zhomart Toqayev, has received the Chairman of the Board of "Baiterek" National Managing Holding JSC, Aidar Arifkhanov, as informed by the Press Service of Akorda
The Head of State was informed about the Holding's activities over the first half of 2019 and the plans for its further development.
In particular, the President was told in detail about the involvement of "Baiterek" Holding in financing of Nurly Zhol and Nurly Zher state programs. Qassym-Zhomart Toqayev has also debriefed information on the Holding's activities in affordable housing construction for socially vulnerable groups of the population, support for SMEs, development of the country's export capacity and the economy of "simple things", implementation of large-scale projects through the Development Bank of Kazakhstan.
The Head of State has emphasized on the importance of "Baqytty Otbasy" Housing Program high-quality implementation, which should become one of the main priorities of the Holding. Moreover, the President has instructed to activate the Holding's activities for the SMEs development.
Photo materials have been provided by the Press Service of the Head of State
.