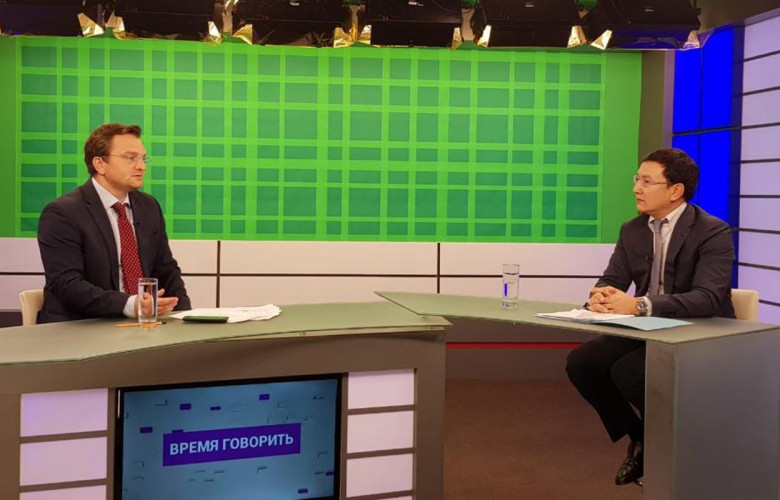 Aidar Arifkhanov, Chairman of the Management Board of "National Managing Holding "Baiterek" JSC, in an interview with Atameken Business television channel, told about the key areas of implementation of the Head of State's message "Growth in prosperity of Kazakhstan people: rise of income and improvement of the life quality."
- For "Baiterek" Holding, the positive assessment by the Head of State of "Road Map of Business" and "Nurly zher" programs implemented by our Company is of great importance. These programs have been extended until 2025 - this is a very big help to the population. At the same time, it is a powerful incentive for the development of small and medium businesses, as well as housing sector - said Aidar Arifkhanov.
According to the Message of the Head of State, it is planned to allocate up to 30 billion KZT annually for the implementation of "Business Road Map" program. This will allow creating more than 20 thousand new jobs, ensure the return of more than 220 billion KZT of duties and products output in the amount of 3 trillion KZT additionally for three years.
In addition, during the live broadcast, the issues related to supporting of export-oriented enterprises, the activities of Zhilstroysberbank of Kazakhstan and providing the population with affordable housing were addressed. Also, the Chairman of the Management Board of the Holding answered the most pressing questions from viewers that came in through the mobile social networks to the studio "Vremya govorit".
You can watch the recording of the broadcast here.