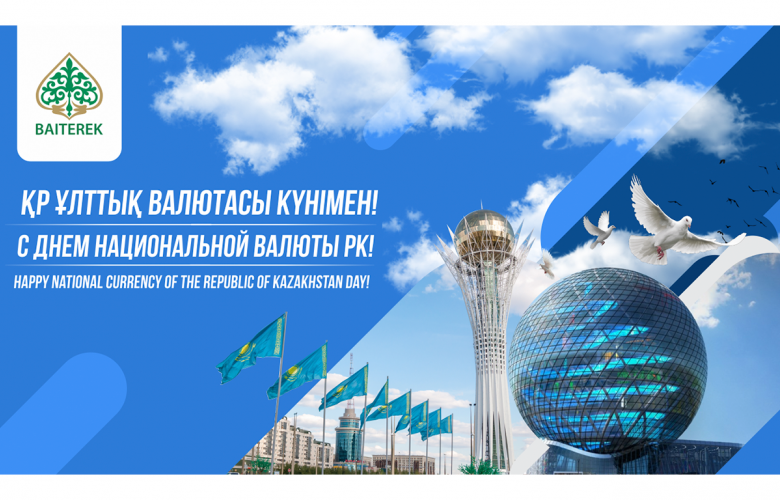 Dear Finance Officers, dear colleagues!
Baiterek Holding is congratulating you on the occasion of the National Currency Day, tenge!
On November 15, 1993, the national currency of the Republic of Kazakhstan was put into circulation. This date is considered as the start for the formation of Independent Kazakhstan's financial system, as well as celebrated as a professional holiday for employees in this field. Therefore, this day is of great importance for Baiterek Holding which is a key financial institution of Kazakhstan!
We sincerely wish good health, prosperity, happiness and further success in your personal lives to you, your friends and families!