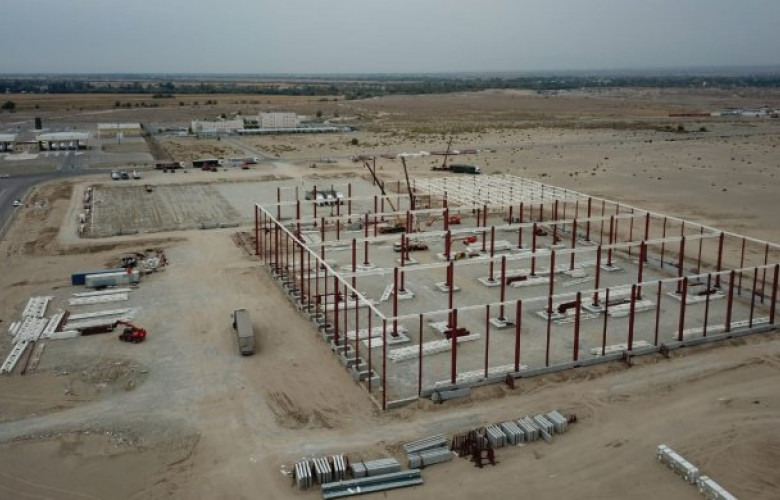 A subsidiary of "Baiterek" Holding, "Kazyna Capital Management" JSC, is implementing a project for the construction of modern class A warehouses in the territory of Free Economic Zone "Khorgos - Eastern Gate".
The project is funded under the 65th step of the Plan of the Nation for Kazakhstan integration into international transport flows. The leading strategic investment company from Abu Dhabi (UAE) Mubadala is a co-investor partner. The total amount of investment will be 16 million USD.
The project implementation will increase the area of ​​Class A warehouse premises in Kazakhstan by 5%. It is planned that over the next few years up to 100 thousand square meters of similar storage facilities will be built in seven regions of the country.
Warehouses in FEZ "Khorgos-Eastern Gate" on the border of Kazakhstan and China have an advantageous location due to access to Altynkol railway station and the "Western Europe-Western China" motor road. It is expected that the facilities will be in demand by the organizations of various industries (logistics and postal operators, FMCG). An additional advantage of the FEZ for potential tenants and participants are substantial tax benefits, in particular, no income, land and property taxes are charged.
To date, the "zero cycle" has been completed on the construction site of the warehouses, concrete base has been poured, and metal structures are being installed. Construction is scheduled to be completed in December this year.
Class A warehouses are facilities designed to provide the best storage conditions for any type of cargo that meets international logistics requirements. In particular, these are advanced fire extinguishing systems; high ceilings of at least 13 meters, allowing installation of multi-level racking; floors provided with anti-dust coating can hold a load of at least 5 tons per square meter and other.