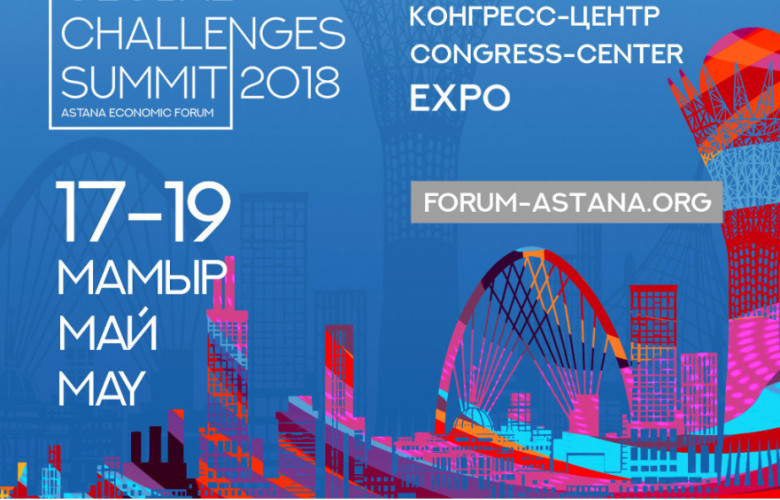 An official partner of AEF 2018: GlobalChallengesSummitis "National Managing Holding "Baiterek", a key institution of the Government of the Republic of Kazakhstan, contributing to its sustainable economic development. The President of Kazakhstan determined that the foundations for the economic improvement are long-term growth of labor productivity, development of innovations, diversification of production and export, as well as development of the country's business sectors by attracting external resources and active use of domestic resources, according to the Concept of Entry into the TOP30 of the Most Developed Countries of the World.
The objectives of "Baiterek" are supportingof entrepreneurship, development of non-oil and gas sectors of the economy and supporting of non-oil and gas products export, transfer of technologies and introduction of innovations. "Baiterek" is focused on supporting of the leaders of medium businesses in non-oil and gas sectors of the economy, which can become leaders in the Republic of Kazakhstan, as well as at the regional and international levels.
FitchRatings agency affirmed the ratings of "Baiterek" at the level of "BBB" in May 2018, the forecast is "Stable" and the ratings correspond to the sovereign ratings of Kazakhstan. According to Fitch, the Holding plays a particularly important role in the implementation of Kazakhstan's policy in the field of economic development by means of diversification and support of non-oil and gas sectors of the economy, innovative development, support for export-oriented manufacturing industries.
Member of the Management Board of Directors of "Baiterek" Klaus Mangold and Chairman of the Management Board AidarArifkhanov will take part in the events held at AEF 2018: GlobalChallengesSummit dedicated to the third modernization of Kazakhstan and the role of business in the sustainable development goals achieving adopted by the UN countries.