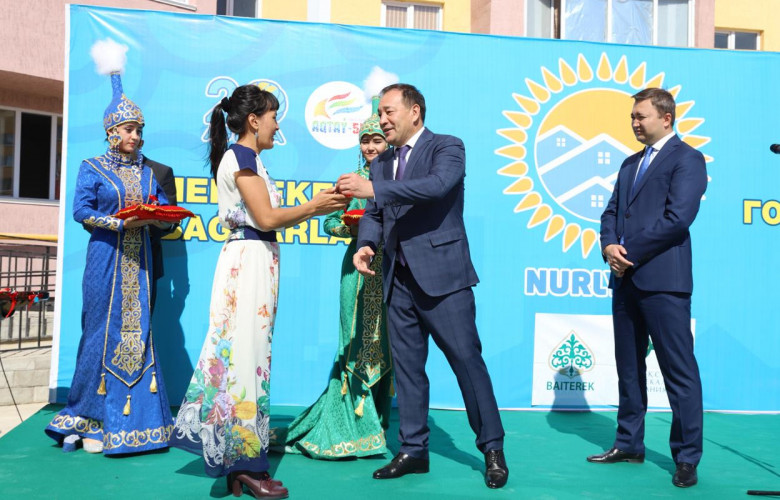 On September 21, 2018 in Aktau held a solemn ceremony of giving the keys to new apartments within the framework of the State program of housing construction "Nurly Zher". In the event took part Akim of Mangistau region Yeraly Tugzhanov and Deputy Chairman of the Board of "Mortgage organization "Kazakhstan Mortgage Company" JSC Ruslan Kakim.
Apartments in the fine finish in new multi-storey buildings of md. 32a – a total area of 26122,4 square meters – commissioned within the framework of the direction "Rent with redemption" of the "Nurly Zher" program. All of them are completely ready for occupancy, the necessary communications have been brought to the houses, and gas stoves and plumbing are installed in the apartments.
The operator of the implementation of this direction since 2014 is the subsidiary organization of "NMH "Baiterek" JSC – "MO "Kazakhstan Mortgage Company" JSC. Thanks to the support of the state and the work done by developers, local executive bodies and the Kazakhstan Mortgage Company, the housing issue for many has already been resolved – to date, about 50 thousand people live in rental apartments with subsequent redemption.
In Aktau, from the beginning of the implementation of the direction and to the present, 986 apartments of rental housing with a total area of approximately 57 000 square meters were put into operation. Data for the Kazakhstan is even more impressive – 17 694 apartments or more than one million sq.m. housing.